Would you like touring the most visited
destinations in Peru?
We invite you to visit every corner of the country discovering the wonders that Peruvian nature offers, living new stories and discovering new cultures. Escape to Peru and enjoy our tailor made itineraries for family trips; live mystical, culinary, experiential, cultural and adventure experiences. This is Peru, memories for a lifetime!
Peru is perhaps the most amazing of all Latin American countries, blessed with an enormous natural wealth (nature taken to extremes) and spectacular historical sites. Peru it is a touring​ destination with hundreds of natural and archeological attractions, you can live experiences in the Amazon jungle or in the mountains of the Peruvian Andes where nature and Andean people with their ancestral traditions live together. You can also visit the Pacific coast with its mysteries in Nazca and the abundant wildlife of Ballestas islands. If you like hiking, enjoy the Inca Trail and witness the incredible view of Machu Picchu from the Sun Gate or wake up in front of one of the deepest canyons in the world to see the condor dance in the Colca Canyon. Sail between sky and earth at 4000 meters on Lake Titicaca or take a well-deserved rest at sunset in a beautiful lodge in the Amazon, a place of peace, nature and freedom … So, would you like to live these unforgettable moments with your family or friends?
Cheer up! We are specialists in a la carte tourism in Peru, a booming fashion among international tourists; we prepare customized routes, respecting the wishes and hobbies of our customers.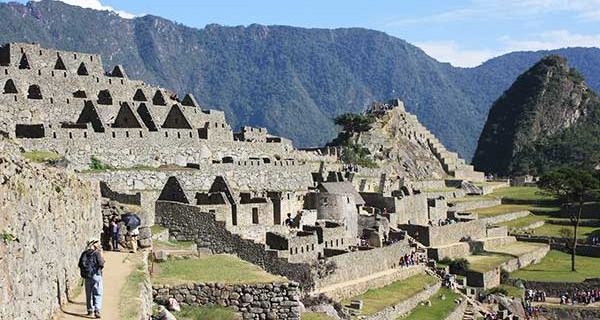 Amazon and Rainforest destinations in Peru
If you are looking for a greater connection with nature, landscapes and incredible adventures, this is indeed your chance. We invite you to be part of a great adventure in the Peruvian jungle with a 10-kilometer round trip hike, it can be done in half a day through a path and you will reach the Gocta Waterfall, one of the highest in the world. Feel the falling water on your face, bathe in its cold waters or simply admire the environment that surrounds you.
Another option is the Inca Trail, for those adventurers who want to enjoy this 6-hour hike surrounded by spectacular landscapes, waterfalls, flora and fauna unique in the area. Cross the Sun gate or Inti Punku, and witness from up there the greatness of the lost city of the Incas: Machu Picchu.
Andean mountain destinations in Peru
The Andean region of Peru, is a wide spine of brown hills and huge snow-capped mountains, it is a place full of unequaled culture, tradition and gastronomy. Have you ever imagined a rainbow folded over the high Andean mountains? I do not believe it! However, nature is so unpredictable and so perfect that it gives us these beautiful landscapes unique and unforgettable. The Rainbow Mountain allows us to admire this show. The road is a beautiful area of the Andes surrounded by mountains and you can appreciate the wildlife in a walk of approximately 25 minutes.
The trek to the Pisaq Ruins is a special route, it is located in the Sacred Valley, 30 kilometers from the city of Cusco, from which you can appreciate extraordinary views of the mountains of the Andes with their snowy peaks.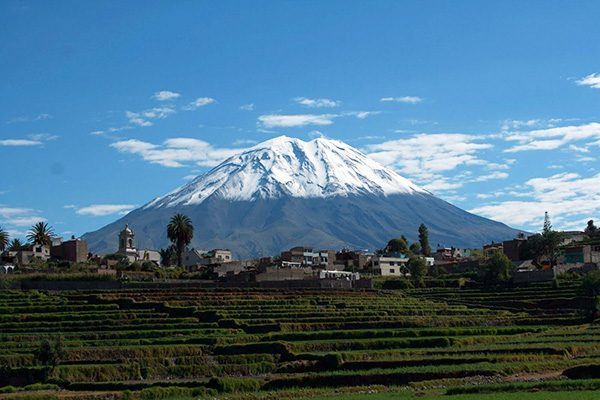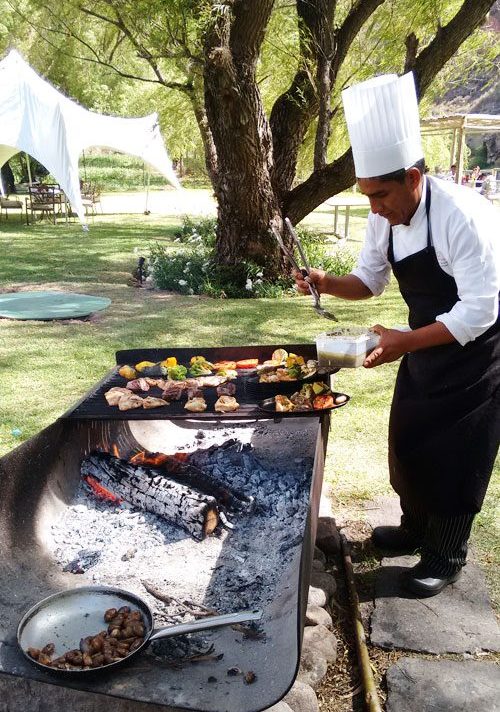 Family Vacations destinations in Peru
Our adventures are adaptable for the whole family, so that both adults and children can enjoy, from one-day light walks with return to your hotel enjoying the archaeological areas and the natural environment of the Andes. To walks in the Peruvian jungle ideal to relax, enjoy and learn about the flora and fauna, far from the distractions of civilization. You can reconnect with yourselves and nature while the little ones learn in an entertaining way about animals and plants in situ, or take a refreshing swim in the pool from the lodge.
If you and your children enjoy more demanding trekkings, nothing better than the one-day Inca Trail hike, where you will walk through this ancient road for 5 to 6 hours, surrounded by nature and having the opportunity to know archaeological sites, watching the sunset from the old Sun Gate or Inti Punku, entrance to the citadel or "llacta" of Machu Picchu.
We are specialists in a la carte tourism
We prepare tailor-made routes in Peru
Porcell Tours Peru offers both travel agencies and/ or tour operators and individuals the possibility of contracting personalized routes for their clients throughout the national territory. We are specialists in a la carte tourism, a booming fashion among international tourists. We prepare tailor-made routes, respecting the desires and interests of our clients: adventure tourism, gastronomic, cultural, events, festivities, etc.
Any excuse is good to spend a good day with friends who share hobbies. Porcell Tours Peru takes care of everything so that travel agencies can offer these packages to their most demanding clients. Just tell us what your clients want to see and do and in Porcell Tours we take care of everything (suitable vehicle, guide, permits, tickets, etc.).
Send us your days availability and some preferences of cities or destinations to visit within Peru. We will arrange everything for your family or group of friends.